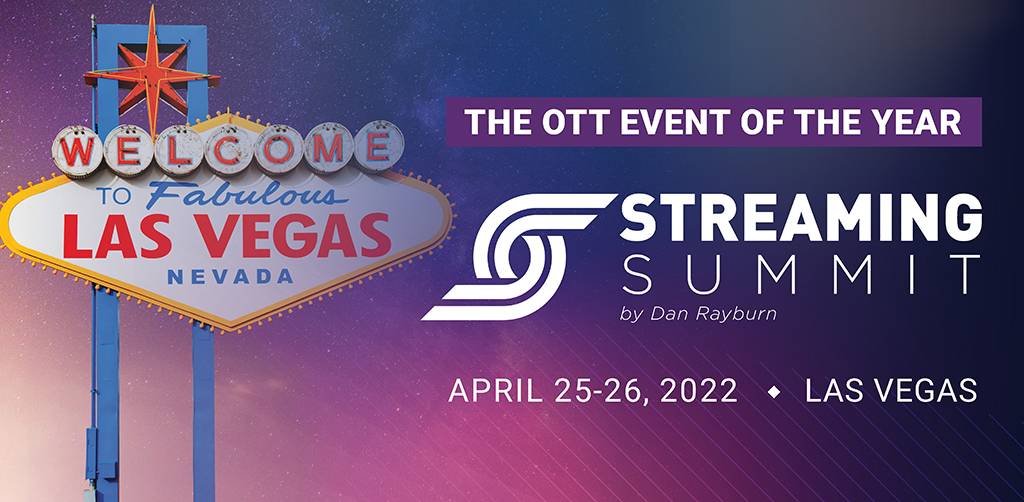 The Business and Technology of OTT Video
The two-day Streaming Summit will feature speakers from the broadcast, media and publishing industries covering the technical and business challenges and opportunities in packaging, monetizing and distributing online video. From ingestion and transcoding, to media management and playback, you'll learn the best way to streamline your workflow and provide the best quality experience. Follow the latest show updates on Twitter: #streamingsummit
Understanding monetizing options and why direct-to-consumer models are winning
Global OTT revenue will reach $129 billion in 2023. Whether through advertising (AVOD), transactions (TVOD), or subscriptions (SVOD), selecting the right monetization option and learning how to successfully implement it in a multi-device, web-driven ecosystem is challenging. Learn how to capitalize on direct-to-consumer (DTC) offerings and hear how some of the largest companies in the world are monetizing their video library and building a brand relationship with their customers.
Getting back to the basics on how to deliver the best viewing experiences to your audience
Consumers expect the best video quality on their devices and TVs anywhere, anytime. OTT platforms and broadcasters continue to be challenged and are continuously improving their video workflows to give their audience the best possible viewing experience. So we're going back to the basics! Everything you need to know about packaging content, transcoding, media management, playback, analytics and so much more – all from industry leading experts.